Sand Washing Machine
Application: silica sand, pebble sand, quartz sand, granite sand, marble sand, andesite sand, dolomite sand in quarry, mining, construction, chemical industry, concrete mixing ststion and so on.
Feed Size:

≤10mm (Spiral Sand Washer)

Capacity:

15-300TPH
Introduction to Sand Washing Machine
The sand washing machine, also known as sand washer or stone washer, is a piece of equipment used in sand making lines to clean and improve the quality of artificial sand. It is particularly useful in cleaning crushed stones such as quartz, granite, marble, pebble, andesite, dolomite, and silica.
The main purpose of the sand washing machine is to remove dust and stone powder from the sand. It can also perform sand selection or similar processes. By removing impurities covering the sand, the washing machine helps enhance the quality and grade of the sand. Additionally, it disrupts the vapor layer on the sand during washing, facilitating dehydration and achieving an efficient sand-washing effect.
Max. capacity of three types Zoneding sand washer machines:
Single-wheel sand washing machine: about 50TPH
Double-wheel sand washing machine: about 100TPH
Three-wheel sand washing machine: about 260TPH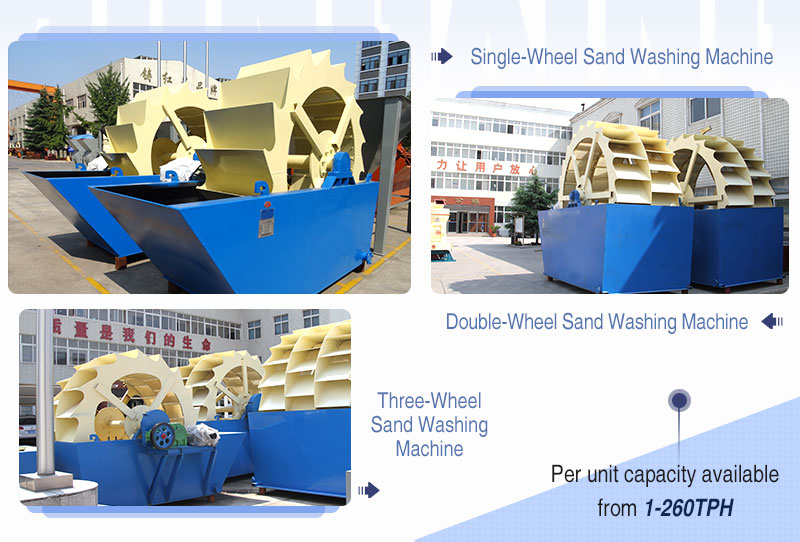 Sand Washing Machines
If the customer has a higher capacity requirement, a group of two sand washer machines or more is more recommended. Besides, fixed sand washer machine and portable sand washing machine are both available to fit different work environment requirement.
Applications of Zoneding Sand Washer
The Zoneding sand washer is commonly used in various applications, both in sand cleaning lines and stone crushing and separating plants. It is highly versatile and effective in washing, selecting, classifying, and dehydrating a wide range of materials, including stone powder and artificial sand.
The sand washer machine is widely utilized in industries such as mining, construction materials, transportation, chemical industry, water conservancy and hydropower, and concrete mixing stations. It plays a crucial role in ensuring the cleanliness and quality of materials used in these industries.
The main functions of the Zoneding sand washer include cleaning and removing impurities from materials, selecting and classifying different sizes of particles, and dehydrating the washed materials. Its versatility and efficiency make it an essential component in various operations and processes.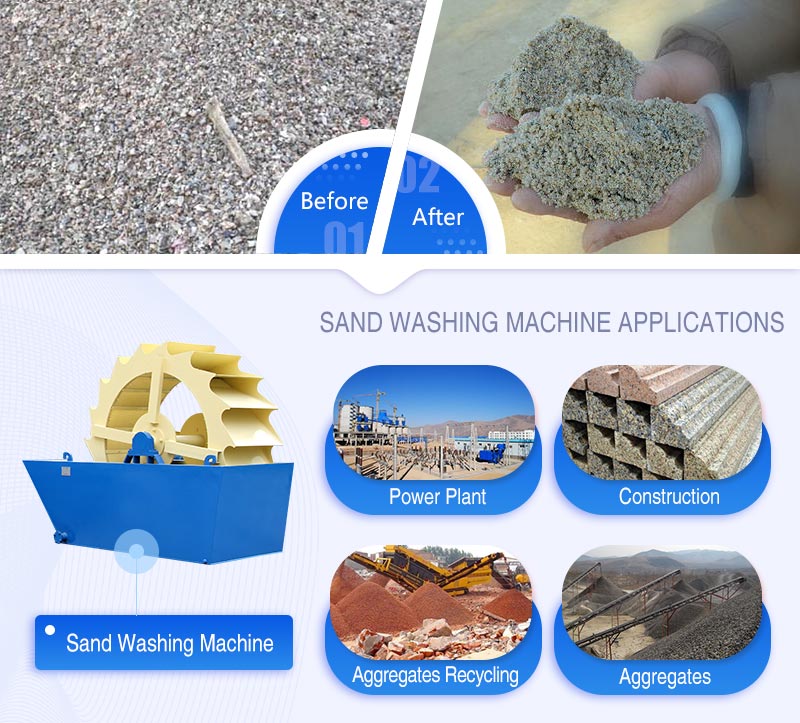 Sand Washer Machine Applications
The sand washing machine offers several advantages:
Long service life and low maintenance cost: The simple structure of the machine isolates the impeller transmission bearing device from water and water material, providing protection against damage from water and pollution. This design helps prolong the service life of the machine and reduces maintenance costs.
Less sand loss and high cleanliness degree: The sand washing machine efficiently removes impurities and contaminants from the sand, resulting in minimal sand loss during the washing process. It ensures a high cleanliness degree and meets the requirements specified in the Building Sand Specification and GB code for structural purpose pebbles and crushed stone.
Large production capacity: The sand washing machine features a combined special roller with an efficient side feeding system. This design enhances the production capacity and improves the quality of the final product.
Reasonable structure and reliable operation: The machine is equipped with a fully sealed oil-bath driving system and an adjustable overflow plate. These features contribute to a high and efficient production rate and facilitate easy cleaning of the machine.
Overall, the sand washing machine offers durability, efficient cleaning, and high production capacity, making it a valuable asset in various industries.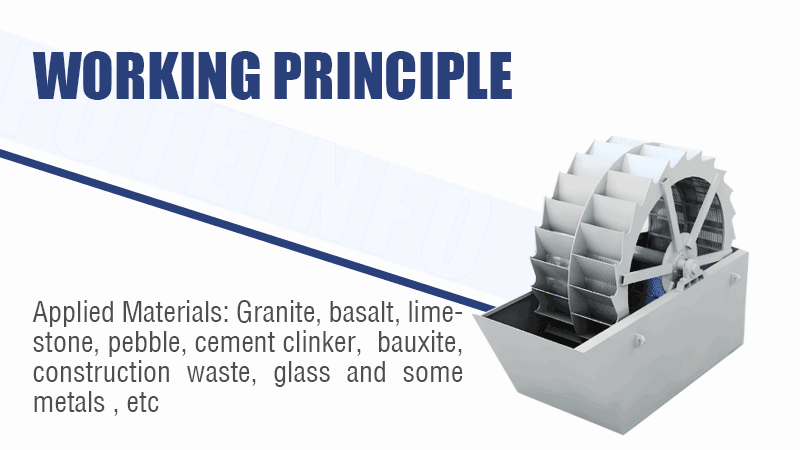 Sand Washing Machine Working Principle
General Specification
Specification
Processing Capacity(t/h)
Motor Power
(kw)
2208
15-40
8p 4kw
2611
20-65
8p 5.5kw
2914
50-100
8p 7.5kw
3020
80-200
8p 11kw
3121
90-260
8p 11KW
Note: Data may change for the improving technology; we reserve the right of changing without notice; Machine performance may vary depending on application; for more details, please chat online with Zoneding engineers.